Parts and Repairs
We strive for as little downtime as possible. We carry the full line of parts you might need. The communication network to get you up and running and a full service shop here at the farm to keep you going.
We also carry all the remaining inventory of parts and cylinders for the old CareTree spades as well as the handles and cables for CareTree spades.
Listed here are top few items most requested for Optimal tree spades. These are the electrical components used to attach the spade to your machine. By having duplicate controls and fittings you can run your spade on multiple machines.
Also listed here are the manuals and parts diagrams for the older model Optimal spades and specialty applications.
Top Parts
5122015 2-POLE CABLE
5123015 3-POLE CABLE
5125015 5-POLE CABLE
5121215 12-POLE CABLE
5998JA7-POL 7-POLE PLUG
5998JB7-POL 7-POLE SOCKET
5998JA005951 13-POLE PLUG
5998JB005949 13-POLE SOCKET
20133000 ELECTRO SWITCH/ WIRING HARNESS
54743650 STANDARD PLUG FOR VALVE
5470010001 MAGNET FOR VALVE 547001
547001SC001 MAGNET FOR VALVE 547001SC12
547001 ELECTRO-HYD VALVE NG06-12V
5470A242-521 ELECTRO-SELECTOR SWITCH/4 POS
5998KV002142 ELECTRO-DISTRIBUTOR BOX
5470700728 TOGGLE SWITCH
5990043782 SAFETY SWITCH
We are the only supplier of cables, handles, and cylinders for CareTree spades in the USA.
Call (
251) 303-4884

or enter your inquiry below.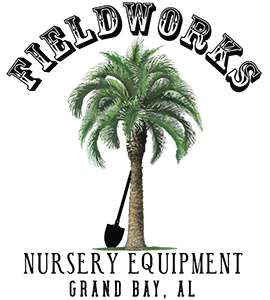 Fieldworks Nursery Equipment
5191 Dawes Road
Grand Bay, AL 35641