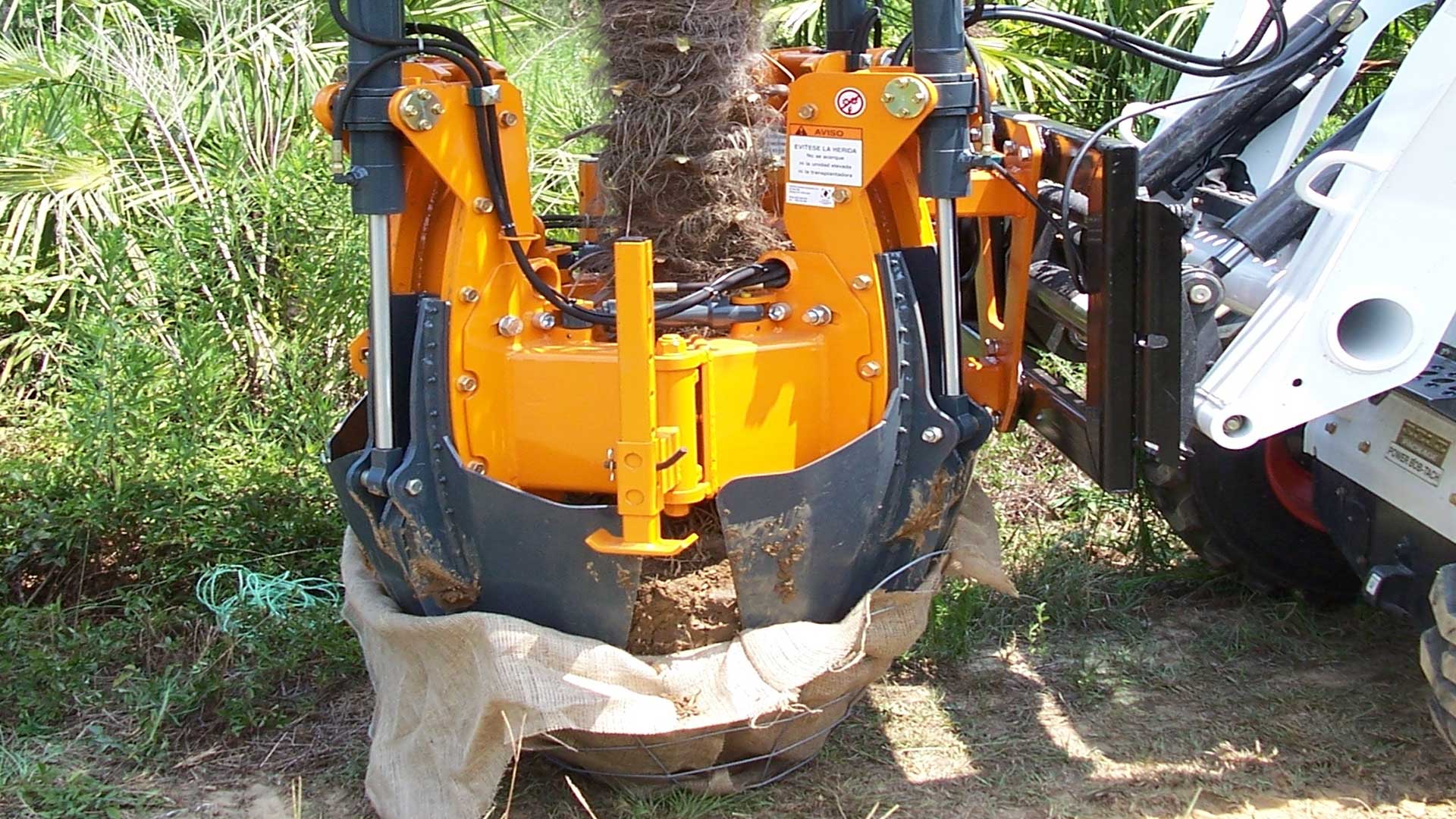 Optimal Tree Spades in North America, Tree Transplanting, Tree Transplanter, Tree Spades for Sale, Tree Spade Repair
Fieldworks Nursery Equipment | Grand Bay, Alabama
Home of the Optimal Tree Spade
Fieldworks Nursery Equipment is the exclusive distributor for the Optimal Tree Spade in North America.
The Optimal Tree Spade is the best designed, engineered and manufactured spade available. Designed and manufactured in Germany for over 50 years, Optimal is the world-wide leader in the industry with spades ranging in size from 14 – 98 inches. No job is too large or too small. We invite you to browse our website and discover the Optimal advantages.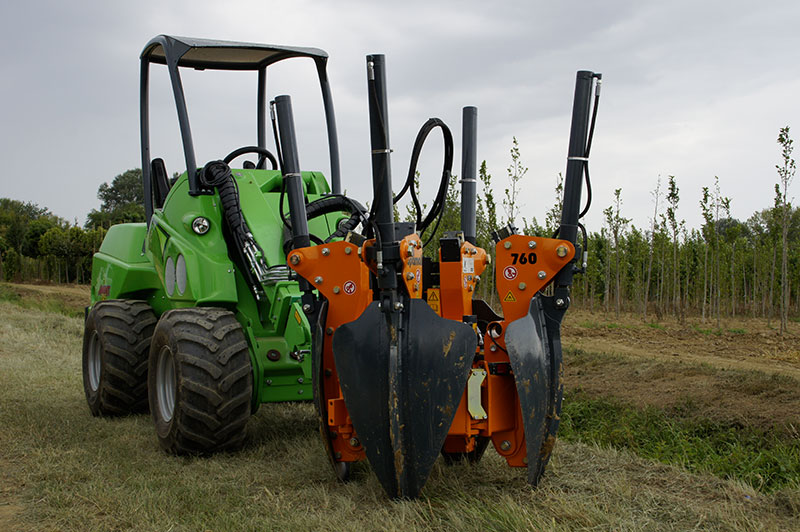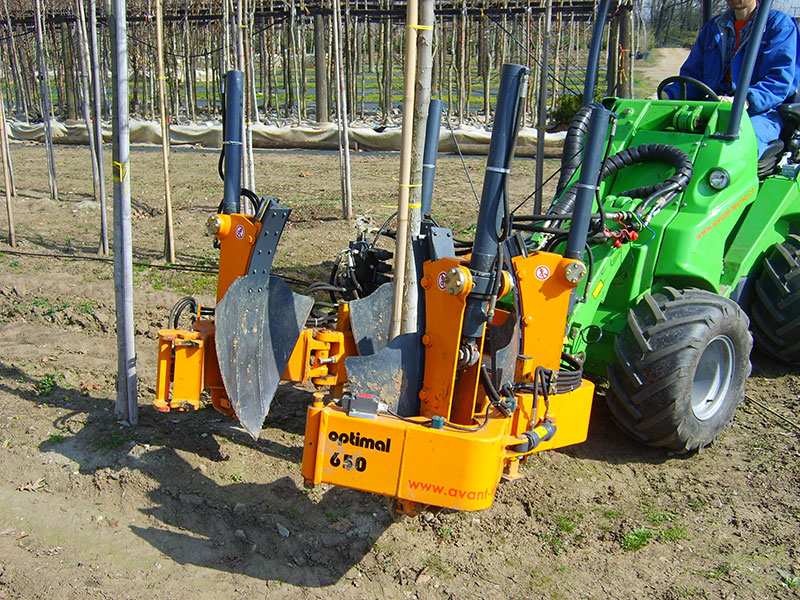 Optimal Tree Spades for Every Job
We carry spade models for every size rootball, soil type, and size of machine you might need. Mounting brackets, hydraulic hoses length, hydraulic connections, and control harness length are customized to fit your machine. Optimal Tree Spades are sold "Ready to dig " so these factors are included in the price, there are no surprises. Our spades cover all nursery standards for root ball diameters and depths.
The C-line models offer a lighter weight implement per ball size with the ability to dig in tight row spacing by design. The pointed curved blades dig 20% more lateral roots than a straight bladed spade. These rounded hang dug looking rootballs mean better survivability and more product loaded on a truck.
The T-line models carry on the tradition and proven durability of the older CareTree spades with a 25° semi truncated rootball and are built to the same high standards of German engineering as the C-line models.
Parts and Repairs for Optimal Tree Spade
We strive for a little downtime as possible. As a working tree farm for 30 years we understand the importance of the right tool that works everytime to get the job done. We also have 50 years of experience on staff for parts and repairs. This is also backed by 50 years of Optimal Trees Spade engineering and production.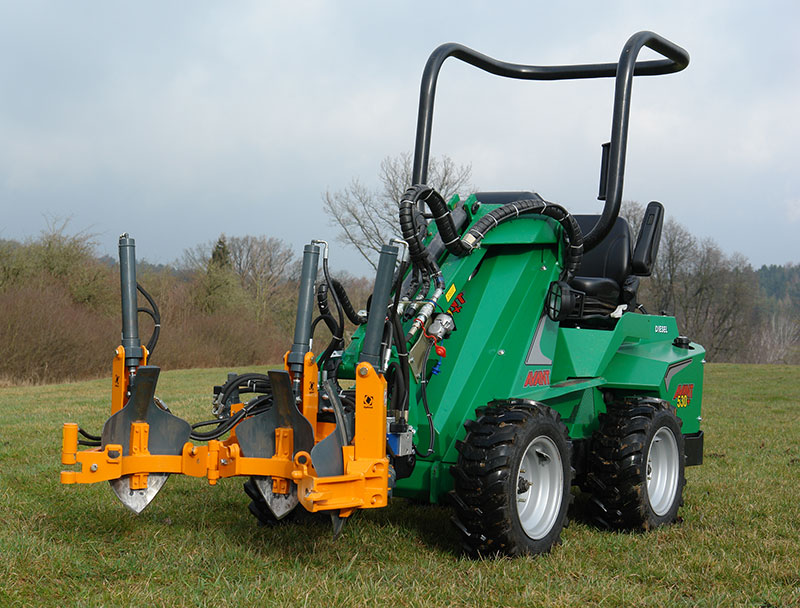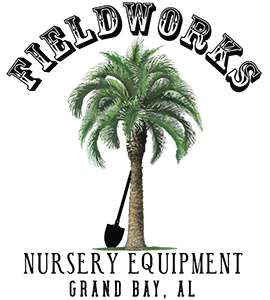 Fieldworks Nursery Equipment
5191 Dawes Road
Grand Bay, AL 35641