Optimal 1100 Digs 36″-46″ 
This 1100 is a newer model and is in excellent working condition. Upon purchase new controls will be sent from the US dealer.
Located in New York. 
Price $18,000
Used only two days, excellent condition, alway in a garage.
$10,000.00 ready to go.
Located in New Jersey
Optimal 36.25 Tree Spade
$9,000                                                                                                                                                                                                Located in Grand Bay, AL
Call (251) 490-9871 for questions or purchasing used equipment.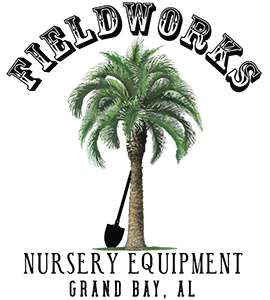 Fieldworks Nursery Equipment
5191 Dawes Road
Grand Bay, AL 35641